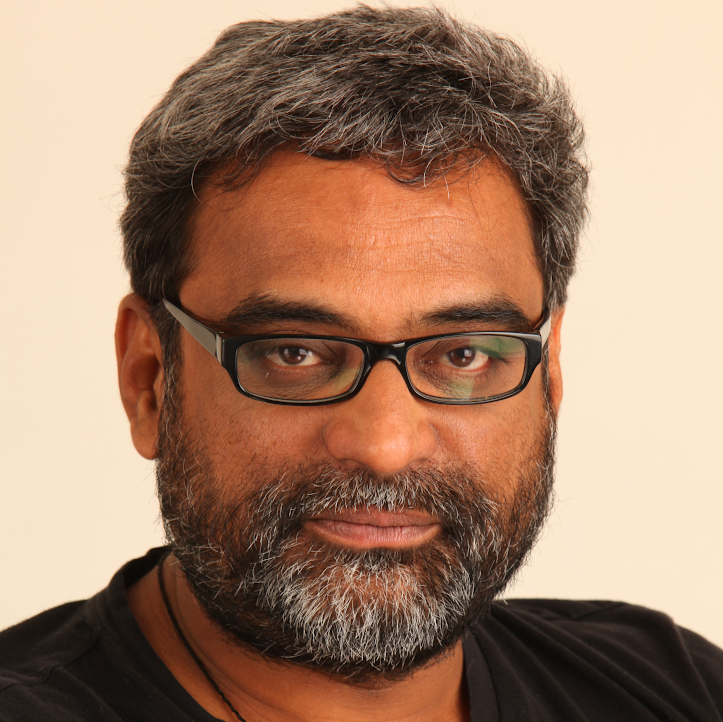 R. Balki
Film Director: Padman, Ki & Ka, Paa, Cheeni Kum / Producer: English Vinglish
R. Balki has been associated with the Communication and Entertainment business for 29 years.
Balki began his career accidentally in advertising at the age of 23. He always wanted to be a film maker but mistook an advertising agency for a film making company and went for an interview. He was selected and spent the next 20 years addicted to the business. He became the advertising industry's youngest chairman and Chief Creative Officer at Lintas, India's second largest agency. Then, he had an idea for Amitabh Bachchan.
His entertainment career in the Movies started with him debuting as writer/director with Cheeni Kum in 2007 which starred Amitabh Bachchan and Tabu. He followed this up with writing and directing Paa, Shamitabh, Ki & Ka and Pad Man, based on the life of Arunachalam Muruganantham. Pad Man was the world's first film that spoke of Menstrual hygiene and opened up a mass conversation globally like never before. In between Balki also produced English Vinglish, written and directed by his wife Gauri Shinde.
Balki believes that he has been in the same business all along. For the last 30 years. The business of engaging people with stories. Short and Long.